about me
"The pretext of the feminine as the universal theme among shape, stain and, in any case, verb, is permanent in the history of art."
My artistic history began when I was 7 year's old in San Jose, Costa Rica. I was small, with a very quiet voice. I never had lunch in my school because the big boys pushed me out of the line. Even if I screamed nobody would hear me. Then a refugee from Cuba, Elena came to my class, who had a strong voice that could be heard 100 meters away. We had to write and draw a painting from everyday life in a book that was called "Book of Life". My teacher always told me how good my work was. Elena always had negative comments because she hated painting. She knew I had problems with my lunch and she with her homework paintings. Elena proposed to me to paint her work and she would buy my food. This was my first A commission of work. Painting for food.
Inspired by faces of women and children showing their feelings becomes a challenge for me to reflect in my paintings. In some way I see myself in all those children alone, solitary, absent, wanting for someone to understand them and give love, fighting for a better world. This probably originates from the lack of affection and disaffection from my mother. I take out the girl inside me and let her, live in an imaginary world accompanied by subtle creatures. They with can also be coarse and funny as seen in my pottery. The kid who inspired me and touched my feelings to work with kids in my collection of Holocaust Children was Ruby Bridges. She was a little black girl, 7 years old in a elementary school in Louisiana New Orleans, during the desegregation crisis in 1960. The sensuality and eroticism can be seen in my works of women, roses, and nature which are derived from Dali, Klimt, Georgia O'kefee, also my Costa Rican master teachers that guided my studies - Francisco Alvarado Abella, Max Rojas, Soraya Goigochea, Rodolfo Rojas Rocha, Isabel Naranjo.
Art in Omaha
"This is my church, this is where I heal my hurts" - Faithless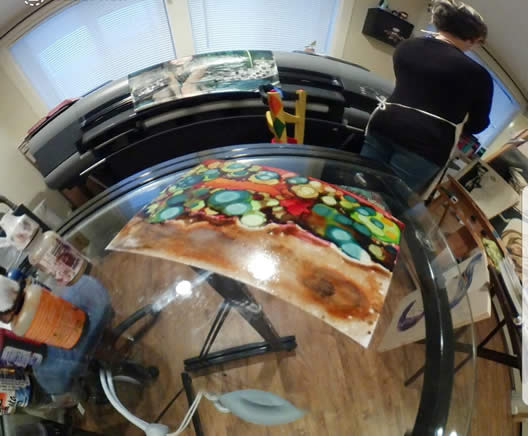 Costarican in Omaha
In 2014, when I came to Omaha, a place not known by Costa Rican and much less for a Costa Rican woman, I began to investigate the culture of the city, I fell in love with Omaha and decided that Costa Rican artists should come to know this culture and that the Omaha artists should know ours.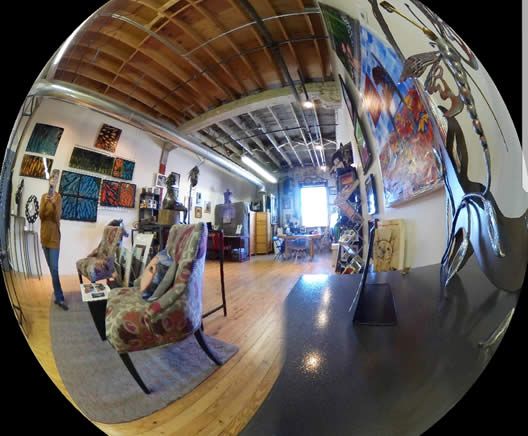 Cultural exchange
I started a process of meeting artists, my husband, Dr. Douglas K. Benn, promoter and supporter of emerging artists, introduced me to the Fine Art Gallery Artist's Cooperative and several of its members with whom he had friendships. Here was born the idea of ​​making a Cultural Exchange which we began to work, in 2015 when we made 2 cultural exchanges with artists from both nations during the months of February and June.

What I love
Phasellus mattis magna vel augue gravida eleifend. Donec sit amet diam mollis, sodales lorem vel, blandit orci. Proin nec mauris lectus vitae dictum urna bibendum hasellus elementum ex turpis something hendreritdiam
Highlights
Places that support my artwork in the past.


World Wide Art Books
Important World Artist


Expo 1
Melico Salazar Teather Gallery


Pig Parade
Costa Rican North American Cultural Center


Pig Parade II
Costa Rican North American Cultural Center


Faces
Carthaginian Culture Centre


Alborada (sculpture prize design)
Costa Rican North American Cultural Center


Costa Rica Express
The Dinner


Children in Holocaust
JCC Jewish Community Center
Working lines
A special thank you for being part of my personal Universe.